NEW STORE VERSION FOR OUR CUSTOMERS IS NOW UP AND RUNNING!
2016/09/12
We are pleased to announce that we have started a new store platform on our website. From now on you are able to purchase our products directly from our website.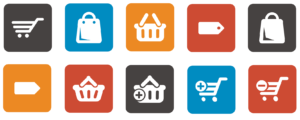 The store serves different payment options such as debit/credit card payments or cash on delivery payment. We are sending the packages from Monday to Friday, just after you complete your order, therefore you will receive it quickly. The transport is being served by courier or by regular mail.
From now on we will also keep you informed about your order status – whether it is in progress, sent or delivered. Therefore you won't need to worry – you will have full picture of what's happening with products you have paid for.
To purchase Efento products the only thing you have to do is to go to STORE section. There you will find different categories such as Loggers, Sensors and Gateways. Choose the section you are interested in and you will be able to browse particular products. Additionally each product has a detailed description. It covers information about all physical properties, applications connected with the product and also description of how it might help to solve problems in your company.