About our client
Our customer is one of the major hospitals in southern Poland. The hospital has several operating rooms, as well as emergency, haematology and oncology departments, therefore it stores large amounts of blood and blood products.

PROBLEM TO SOLVE / TASK
The hospital needed to monitor several refrigerators where blood and blood products are stored.
The storage of blood and blood preparations requires refrigerators with forced air circulation and high reliability monitoring devices with precise temperature control. Due to that, it was required to monitor temperature in two points in each refrigerator (on the highest and the lowest shelve).
The customer is forced to open the refrigerators frequently. In order to avoid frequent and false alarms, customer requested temperature probes to be placed in Glycol filled bottles, which simulate the temperature of the blood / blood products.
SOLUTION
Efento wireless sensors measure temperature, and send the data to a gateway which transmits it to the Efento Cloud platform. Efento Cloud collects the sensor data and allows users to visualize it, automatically generate reports and notify the hospitals' personnel, if the temperature is out of the safe range.
Efento Cloud is a cloud based platform, what provides quick scalability, security and safety of the data.  The platform is updated and monitored by Efento team, what gives the customers and users peace of mind. The data is constantly backed up in a data centre in a different geographical location than the main servers, to ensure that it will always be available for the customers.

 Moreover, the personnel has direct access to the measurements using a free Efento mobile application.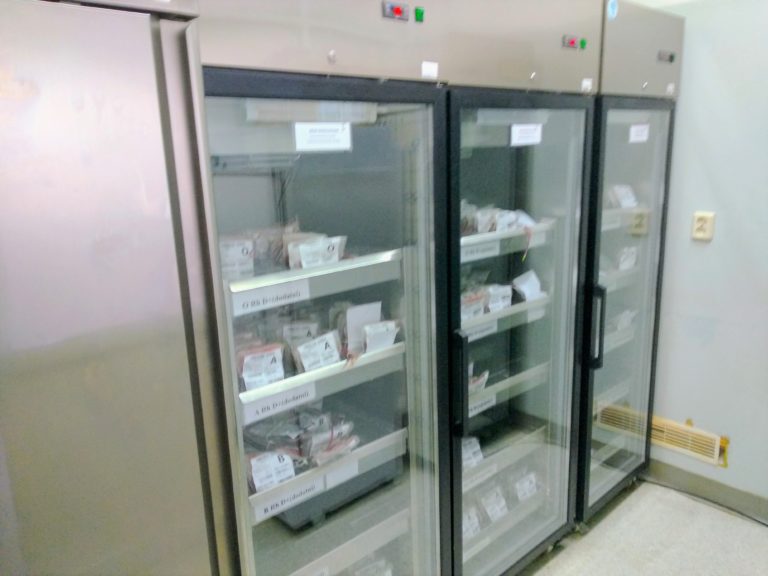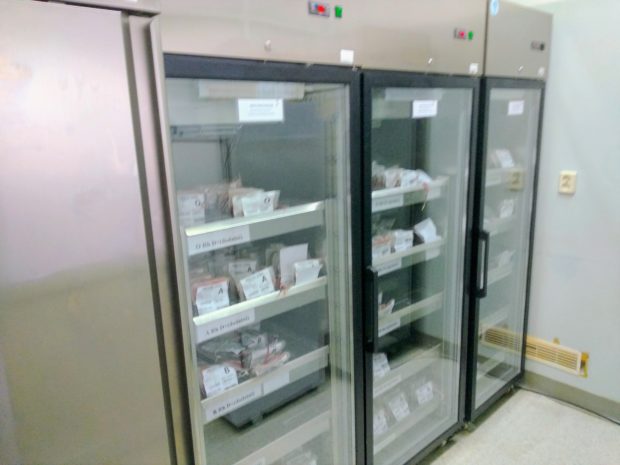 Temperature loggers with a probe immersed in a glycol filled bottles were installed in the hospital's refrigerators.