About our client
Agrineo is a company specialised in testing and analysing the effectiveness of plant protection products. In addition, the company conducts research on plants that have been treated with pesticides to determine, if and how much of them, have penetrated into the plant.
All the research conducted by Agrineo must met the requirements of the Good Laboratory Practise (GLP).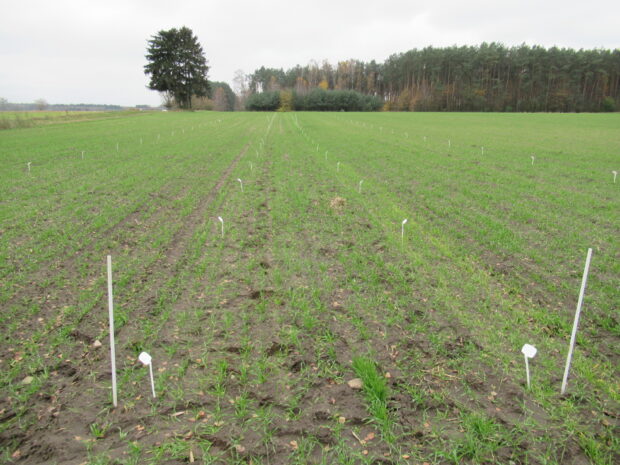 Experimental plantation used to test the effectiveness of plant protection products

PROBLEM TO SOLVE / TASK
In order to comply with the principles of Good Laboratory Practice (and make sure that their research is valid), Agrineo must meet a number of requirements, including:
The plant protection products must be stored under conditions specified by their manufacturers

It is important to be able to generate reports for the entire storage and test period of plant protection products

GLP principles require real-time monitoring system to report study personnel if demand storage conditions are out of range.

The system used to monitor the environmental conditions during the trials / plant protection products storage must meet the requirements defined in the Good Laboratory Practice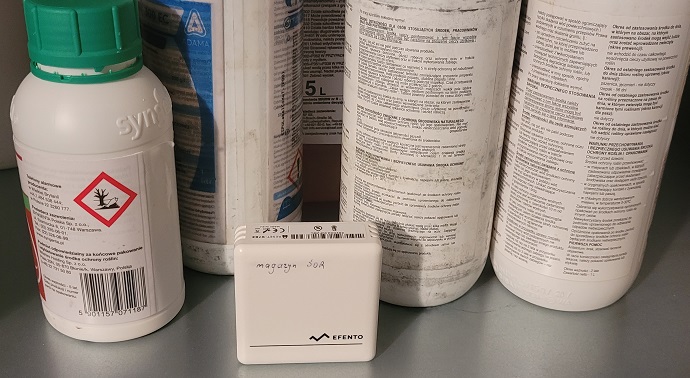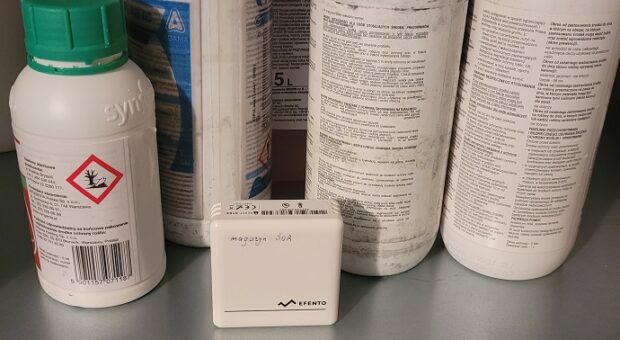 In line with the principles of Good Laboratory Practice, the storage conditions for plant protection products are constantly monitored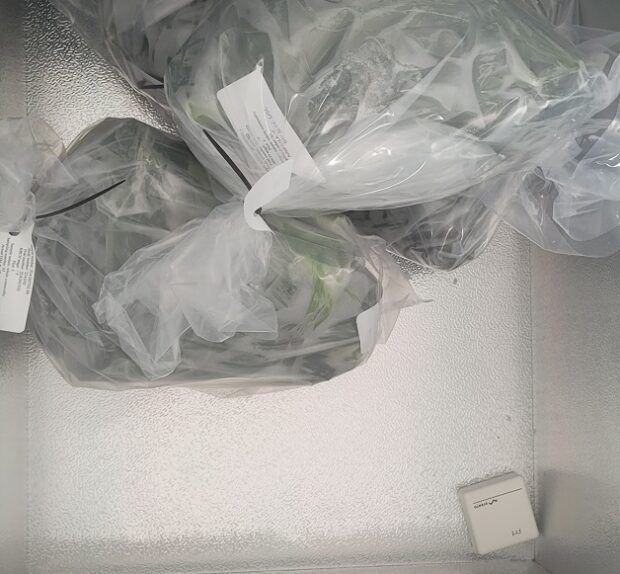 The conditions for the storage of plant products before testing for the presence of plant protection products should be constantly monitored
SOLUTION
Agrineo decided to built environmental conditions monitoring system based on Efento wireless Loggers and Efento Cloud platform. All parts of Efento Cloud system, including the cloud platform, Efento Loggers and Efento Gateway, are compliant with the requirements of GxP (Good Laboratory Practices (GLP), Good Clinical Practices (GCP), Good Manufacturing Practices (GMP). All its parts of the system meet the regulatory requirements in the fields of security, data integrity and have the features required by the GxP regulations.
Efento wireless sensors measure temperature, and send the data to a gateway which transmits it to the Efento Cloud platform. Efento Cloud collects the sensor data and allows users to visualize it, automatically generate reports.
Efento Cloud is a cloud based platform, what provides quick scalability, security and safety of the data.  The platform is updated and monitored by Efento team, what gives the customers and users peace of mind. The data is constantly backed up in a data centre in a different geographical location than the main servers, to ensure that it will always be available for the customers.

Moreover, the personnel has direct access to the measurements using a free Efento mobile application.